Our goal as a company has always been to make sure our clients are doing well, that our products and our service is one of the best on the industry, here are some of the comments from our clients, more reviews to come.
As a documentary filmmaker in an age of file based workflows where my "masters" are now just invisible bits and bytes, reliable storage is crucial. Choosing the right RAID setup is one of toughest and most anxiety ridden purchase decisions I have to make. Before meeting Norman, I often found myself forced to trade off product support and customer service for a decent price. With Norman, there is no trade off. He provides the best and most reliable customer service I've ever received while also offering good prices on fantastically solid gear. When I ne

e

ded a new RAID drive for my main edit system, Norman took a lot of time and care to help me choose the right setup. It's wickedly fast and works flawlessly, so I edit more and worry less. I tell all my filmmaking friends to call Norman.
In 2005 I reached out to

N

orman for advice on a storage solution. I wanted a drive system that was useable by multiple computers. After going back with Norman a few times, he helped me decide on another system that was specific and affordable for my set up.
Ever since, I've returned to Norman and have recommended him to others multiple times. The feedback I get is consistent. Easy to work with, free consultations and he delivers.
What's most attractive, is that I can pick Norman's brain months in advance before making decisions, he is there to asses my project and make suggestions without bombarding me with a salesman agenda.
I have plans to continue working with him in the near future. As a matter of fact, I'm looking forward to consolidating all 25 of my drives that are laying around my studio and creating a RAID system from them. A creative example of a solution Norman came up with.
The customer service and the personal service I get from Norman is uncommon these days.
When it comes to storage solutions I have no other solution but Market Technology - HDDISK.
For almost 14 years, Norman has been my storage consultant, equipment supplier and now friend.
Thanks Norman!
Ernesto Quintero
http://highergroundentertainment.net
http://www.youtube.com/eqstory
"It's time to step into a Higher Ground!"
In the early years of our television initiation, 1994, we were fortunate enough to get to know Mr. Norman M. Zeledon. From day one He guided us in the purchase of our first editing equipment. And now with more than sixteen years in business we still rely on Mr Zeledon for the selection of new editing equipment, hard drives and software.
His knowledge and dedication has saved thousands of Dollars and hundreds of

m

an hours of research. We highly recommend his services in the purchase of any television related equipment

I hav

e purchased several hard drive systems from Norman over the past few years. The reason I keep coming back is not only the great pricing, but the pers

onal service I receive. Whenever I have a technical question I know the answer is just a phone call away. The systems we purchase are for video post-production and time is money for us. Having this level of personal service is essential to our bottom line.
I recently purchased the ETSA8 SAS system from HDDisk and when we discovered that the manufacturer had sent the wrong host controller Norman had a new one delivered within hours so that I could be up and running the same day. Every time I call I know I can count on being treated like I'm Norman's most important client.
Brandon Key, President
Digital Cut, Inc.
Irvine, CA
www.digitalcutinc.com
In the middle of a project the power supply for my raid enclosure from another company failed multiple times. After 2 replacements, and calling HDDisk for advice (because i had no one to turn to), Norman at HDDISK assisted in tracking down the obscure replacement power supply, and in turn, resurrected the raid!
I have learned a couple of lessons in this fiasco. I already knew that i s

h

ould back up my data. Now I am convinced that a three year warranty on an $1200 enclosure is worth about $1200. Secondly, when you consider buying a drive - know that HDDisk is great to work with in every way.
Joshua Mosley
University of Pennsylvania
"There are so many choices when it comes to external drive enclosures: hundreds of variations and probably thousands of vendors. I wanted a small, decent looking, single-drive enclosure with both Firewire and USB connections and chose HDDISK even though I'd never purchased from them before. On receiving and installing the enclosure, it was exactly as advertised and worked perfectly... there were zero problems and the transaction itself was quick and painless. HDDISK is now on my list as a ve

n

dor that's proven themselves and I'd recommend them to anyone looking for fairly-priced products from a reliable, drama-free vendor.
I am an independent film and television producer, and I've worked with Milton Zeledon for over 15 years. I have absolute faith and trust in all his products, and he's sold me everything from turn-key computer systems to data storage devices.

H

is professionalism, customer service, and top-notch products are second to none.
A little story about Milton's HD Disk hard drives: Three months ago our basement

f

looded. A handful of computer drives were completely inundated, spilling water out the back. I didn't expect any of them to work. But I shouldn't have doubted a Milton Zeledon product. After letting then dry for a day, I plugged in the drives -- they all mounted, and I'm still working with these drives right now.
When it comes to data storage, you don't want to ever question the quality or the craftsmanship of the device. You need your drives to be dependable and never fail. For 15 years, Milton has given me every reason to be confident that his drives are the best you can buy. I'm grateful to be one of his clients.
Aaron
Matthews
www.aaronmatthews.com
I am a small boutique production house in the Midwest. I produce feature films, documentaries, corporate videos and commercials. I shoot on a RED One, so my file sizes are large. My RAID was nearing the end of its life and making odd sounds. I called the sales person that sold me the drive and he told me the person that designed and built the drive, Norman, was no longer there and had started his own company. So I called Norman at his new company, Market Technology - HDDISK, just outside of Los Angeles. To my delight, Norman took my call personally and spent several minutes explaining the differences between my older technology RAID and the new technology and ho

w

it has improved both in speed and security. It wasn't in my current budget to upgrade yet to the new technology, but Norman was willing to rebuild my drives with newer hardware that would serve as a stop-gap to my drive problem until I can seriously consider the newer drive options.
My thanks go to Norman for his quick turn-around and thorough knowledge of the drive and back-up industry. I would trust Norman with all of my drive and back-up needs.
Ty

ler Black - owner
BOKEH film-video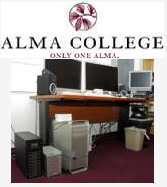 When storage equipment from another company failed and their tech support could not help me, Norman stepped in and diagnosed the problem quickly. Not feeling safe about once-failed equipment, I asked Norman for recommendations about storage/editing solutions for photography and video.

W

orking within our limited budget, he recommended a working project RAID array and a backup RAID array that has provided us with speed and safety.
Skip Traynor
Digital Media Editor
Alma College Marketing and Public Relations Office
www.alma.edu
Only One Alma.
We are a small Production company in Arizona that shoots on HD and edits in Final Cut. I had filled up my 16TB hard drive and was looking for something that was compatible with my system, reliable and easy to add on. Norman made it very ea

s

y and affordable. I was able to add the hard drive on to my system and after months of grueling punishment, it continues to deliver flawlessly. Thanks Norm! -
Doug Myers, president,
Duck Soup Productions
"We produce all of the media content for the American Taekwondo Association. Archiving video files and editing new videos from our large hard drive is essential to our work flow. Once Norman set us up, we have been able to increase the efficiency of our editing and production by the easy-to-use system that he installed over 4 different com

p

uters. The best thing about working with Norman is that any time we have a problem with our system, he is quick to respond to our needs.
Taekwon Lee
American Taekwondo Association Media Center
Los Angeles, CA
Somos una empresa de post produccion en Mexico la cual requiere grandes capacidades de almacenamiento y un optimo desempeño ya que ofrecemos a nuestros clientes la mejor resolucion en diferentes formatos, debido a esto solo compramos tecnologia de vanguardia y de gran calidad por lo que estuvimos buscando quien nos lo ofreciera y mediante una recomendacion conocimos a Norman el cual hasta este momento ha cumplido con nuestras necesidades al 100%. Por medio de su experiencia nos ha ofrecido diferentes opciones para maximizar el desempeño de los equipos, ademas darnos soporte tecnico y ofrecernos nuevas alternativas. Nosotros compramos con HDDisk debido a que ofrecen lo mejor en tecnologia y desempeño, ademas sus precios son accesibles, la atencion es excelente y es un proveedor 100% seguro y confiable. Aqui en Mexico las compañias profesionales compramos con Norman ya que es muy reconocido en este medio por su eficacia y la calidad de sus produ

c

tos ademas de darnos la confianza para realizar una compra en el extranjero. Agradecemos a norman su honestidad y todo el apoyo que nos ha dado.
Javier Leal
Director General
www.newartdigital.com.m
x
"Market technology-HDDISK have always been gr

e

at with the right product at the right price. Always there for our company making things happen even on short notice".
Don Hoffman
Owner PDMTV
PDMTV.com

I called on Market Technology to help design my storage needs. They showed excellent insight and understanding of my problems and by being flexible they solved my problems quickly. Just what I needed. They are are pr

o

mpt and courteous and I recommend them without reservations.
Norman Milton at HDDisk was there when I needed him. He provided the s

e

rvice that I needed when I needed it. He remotely analyzed my external hard drive problem made the right recommendation for resolution and provided the right hardware to get my edit suite back on line and making money.
Milton and HDDisk have my thanks and loyalty.
Thomas Smith Productions
Laguna Hills, CA

We run a very busy multimedia production shop with no room for error or down time. When our X-Serve Raid kept failing, we found HDDisk online. The prices were great, but the real difference was the personal service and attention to detail provided by Norman. He helped me navigate the confusing world of shared storage and find the right Raid and SAN software to get the job done for us. Our Raid is perfect for our multiple Final Cut workstations using Fibre. When we started production on our second one-hour docu

m

entary special for the Discovery Channel, we went back to HDDisk for expanded storage. Once again, Norman was there to help us get exactly what we needed. He even spent several hours on the phone and on our computers troubleshooting some of the setup. It's a huge advantage to have someone you can call or email who is local, knowledgeable, and friendly. We count on, and apprecitate this service at a great price.
Matthew Listiak
Senior Producer, TMIT and HCC
Www.Safetyleaders.org
Www.chasingzeromovie.com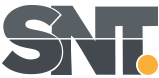 The workflow of archiving files is very important to a Tv Broadcast station with 50 years on air. NAS storages and LTO are key in the workflow of archiving files. Before when our NAS storages had issues with disk or the storage itself, we had a 50% chance of losing our data. But after getting in contact with Norman we have not lost any data from the NAS servers he has supplied us with. He has supplied us with NAS storages, replacemen

t parts, LTO drives and rackeable servers with great performance and best price comparing to our other suppliers. Also the support team is great.
Fredy

Peralta IT infrastructure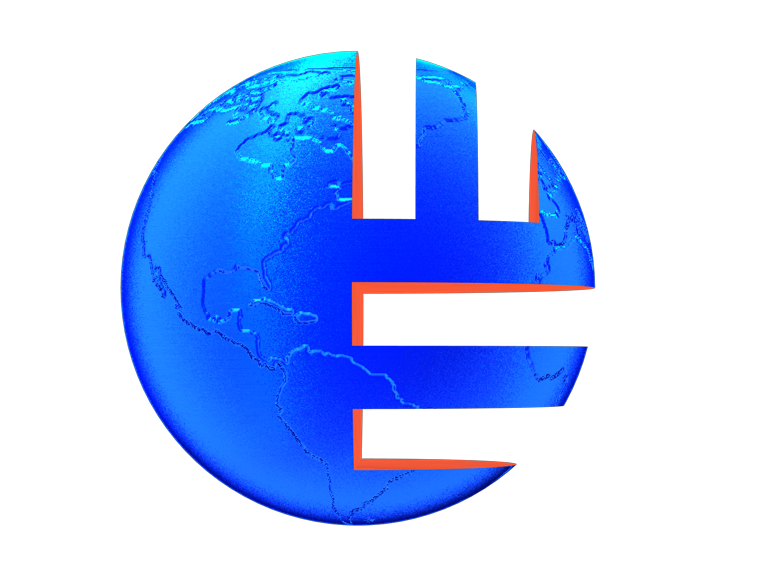 Norman M. Zeledon is not only an old school I.T.Guy, he represent the values hard to find in the completive landscape of computer and camera technology:
No task too small, no challenge too big. Never you hear a clock ticking nor does the time of day or day of the week matter.
Norman is there! For me as a senior system architect or as a I.T. Consultant for several agencies as well as a film maker and producer HD-Disc and their access to product and service, advice and help in emergencies is unsurpassed - and I am only in this business from the beginning of the first non linear editing system and wrote code when there was no user interface nor personal computers ;)
His company is a great place for business, honesty and some good humor. Even when you think like all your project data is lost, you find a team of professionals fighting to the end with you and always

running

the extra mile.
Thank You, Norman!
World Entertainment- LA, Inc.
oleschak.info
oleschak.com

I direct and produce indepen

d

ent feature documentaries, along with short films for clients. For years, Norman has been my "go to" on every important data storage decision I've made. I trust that when I purchase a data storage solution through him that it will be the right one for the project, and it always arrives properly assembled, formatted and ready for immediate use.
Cassidy Friedma

n
DIRECTOR I PRODUCER
STORIES MATTER MEDIA
Storiesmattermedia.com
Circlesmovie.com
Conozco a Norman desde hace más de 10 años. Durante este tiempo siempre se ha caracterizado por ofrecer un servicio excelente, las soluciones de almacenamiento que ofrece nos han ayudado a ser mucho más productivos, son productos de altísima calidad a precios muy competitivos. El seguimiento y servicio post venta personalizado es de lo que más a

g

radecemos. Sin duda es de nuestros proveedores favoritos.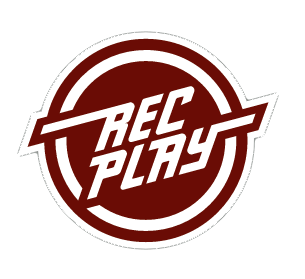 I want to publicly thank Norman Zeledon for the time and effort he afforded me to resolve an issue with my Accusys Raid that I purchased from HDDisk many years ago.
I recently up

d

ated the IOS on my mid 2012, fully optimized MacPro, where I am editing in Adobe PrPRO. The update disabled my NVIDIA Quadro K5000 graphic card. When I had the update done at my local Apple Store I and apparently the Apple Technician, didn't know the card would be disabled when updating to Mojave from High Sierra. After returning the unit to the edit bay and discovering the dilemna, I have been in contact with both Apple and NVIDIA for a couple of weeks, with no resolution, I have even sought help from Adobe, with the same result.
I contacted Norman during this process because my Raid started giving a 3-Beep warning when I fired up the system. Norman helped me with getting my system up and running by checking with Accusys, providing links to a new driver for the raid and then he personally checked out/diagnosed my system through an app called 'MyDesk".
We were able to ascertain that the beeps were a result of a power issue with the unit. Norman was able to detect which power supply on a dual power supply unit, was creating the problem, even though both showed green lights indicating they were working properly. After performing a couple of test he suggested, the problem was resolved, all within a very short time.
I just want to emphasize, "time". Norman took the time, his time, to help me and to assure that he did everything he could to help resolve my issue. That's special and worthy of mention. I feel that he was cognizant of my dilemma and frustration, and did all he could to help. And help he did. You can't beat that, large rich, multi-employee companies just don't make the effort, especially after the sale. Norman is the truth, he deserves your business. He'll always have mine...
David Moragne Producer/D.P.

Norman Is amazing business partner ,he has a very high level storage knowledge , we have been worked together for almost 15 years , doing great SAN solutions for our customers , with best cost-benefit, quality and performance in t

h

e mar

k

et.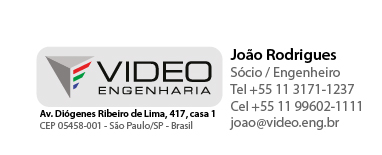 El nivel de conocimientos técnicos del soporte que obtienes en HDDISK es enorme. Siempre nos han ayudado a resolver los problemas más complejos en nuestros sistemas de almacenamiento masivo. Éste no es un proveedor cualquiera, es un

experto

que te ayuda desde el diseño de la solución de almacenamiento. Pixelkraft Ciudad de México.
About 6 years ago we have a problem with on of our servers. It was a really good
Hardware that was working very well for
More than 10 years, but the OS was horrible, and we had a very bad support that result in just 3 clicks from the manufacturer to delete the entire volume. You can
Imagine my situation at the montem losing more than 200Tb of clientes data .
Mr Norman was introduced to me by a Brazilian reseller to try to find a better solution for our situation. I remember him showing me and to my IT team many possibility and we chosen one that fits perfectly for our problem and in our budget.
Since that time, our relationship getting strong year by year. We reinvest each year in new solutions or to keep our systems up to date. Of course we have some miner problems during this 6 years but in all of occasion the IT support was fast and great, and we never loose any bit anymore.
I highly recommend him to be part of your company's life .